Recruit
QC offers approach on having in-depth discussion with cooperate executives and managements of domestic and overseas organizations in sectors such as finance / energy / manufacturing / distribution / communication / high-tech / materials industry / public industry, regarding workaround on business issues and risk by fully leveraging the experiences and knowledges in strategy / data science / M&A / operation / technology.
Ideal Person
Consultants of QC are committed to follow three philosophy listed below to become the consultant selected first by our clients.
Having "expertise / experience in multiple business fields" which can lead to solutions against complex business issues.
Creating "documents / presentations which simply crafted with in-depth logic in perfect balance" that allows clients to make rational decisions.
Promoting "active communication / teamwork" to ensure executing the project.
Carrier up
QC is searching best suited business professionals for three positions available "Business Analyst/Associate/Manager" as consultants.
The position will be decided by considering education, career background, and results of the entry exam of the candidate. And, all the consultants will have equal opportunity to advance the career by stepping up to higher positions. Furthermore, once the management members realize the performance of the consultant is equally recognized by the client (as they select the consultant by name as No.1 performer), then, he or she can also challenge for a position with wider role such as "Quantitative Strategist for financial investment / M&A Strategist for business investment / PMI Strategist for organizational integration".
Requirements
Responsible for the following tasks in individual areas of the project
1

Manage quality and schedule of project deliverables

2

Prepare project status report

3

Acquire methodology to exam solution in once specific area.
Must
Less than 2 years of work experience after graduating from university or graduate school
Want
Participated in project as a consultant at a large consulting firm
Participated in projects such as corporate management / business planning / big data analysis and R&D / group company restructuring / business operation reform / IT implementation for a large cooperation.
Mathematics (statistics) background
English (business conversation / presentation)
Responsible for the following tasks in individual areas of the project
1

Able to extract business issues out from issues that client is experiencing and develop systematic and realistic solutions

2

Manage quality and schedule of project deliverables

3

Able to lead presentation of project status

4

Acquire methodology to exam solution in multiple area.

5

Able to train business analysts
Must
Less than 2 years of work experience after graduating from university or graduate school
Experienced in leading a project at a major consulting firm
Want
Experienced in leading projects such as cooperate management / business planning / big data analysis and R&D / group company restructuring / business operation reform / IT implementation for a large cooperation.
Mathematics (probability theory / linear algebra / differential equations)
English (in specific professional area / non-native skill but able to quickly communicate or response)
Responsible for the following tasks in individual areas of the project
1

Able to extract complex business issues out from issues that client is experiencing and formulate systematic and realistic solutions

2

Manage quality/schedule/cost of consultant of project

3

Able to lead presentation of project status as well as for the final report session of the project

4

Able to propose a project approach to clients

5

Able to train associate
Must
Less than 2 years of work experience after graduating from university or graduate school
Experience leading a project at a major consulting firm
Want
Mathematics (probability theory / linear algebra / differential equations)
English (able to perform translation and also act as an interpreter / able to negotiate with business partner with native level English skill)
Salary/Compensation
Monthly salary: Depending on position / skill set
Full compensation for overtime / holiday work: Fully Paid (not applicable to managers)
Incentive / Bonus: Once a year (payment made every December)
Training Program
Lecture Style
Various consulting approaches
Statistics / Probability theory / Linear algebra / Differential equations
Future prediction / Outlier judgment modeling
State-of-the-art technology
Journal Club Style
Practice Style
Holiday/Vacation
・Five-day work week
・Annual paid holiday
・New Year holiday
・Bereavement leave
・Maternity leave
・Parental leave
・Volunteer leave
Interview Process
・Process 1: Selection based on CV (Curriculum Vitae)
・Process 2: Written examination and manager interview
・Process 3: Interview with corporate executives (presentation included)
ENTRY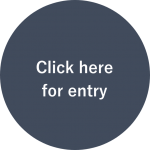 Click here for entry